Duck Valley Fishing Report
March 25, 2019

General
Due to feedback from many of our dedicated anglers, we have discontinued the $5 camping fee for annual permit holders.  For the remainder of 2019 dry camping will be included with the purchase of an annual permit.  Spring fishing is finally here.  All reservoirs have open water. 



An important note for anglers:
If you catch a fish with a tag, shown below, please report the tag number, reservoir fish was caught, length of fish, if the fish was kept or released and angling gear used to This email address is being protected from spambots. You need JavaScript enabled to view it., or call (208) 759-3246. This information will help us continue to make Duck Valley fishing a memorable experience.
The Tribal Grocery Store (i.e., Our Store) only sells fishing and camping licenses when the Owyhee ACE Hardware store is closed. The Owyhee ACE Hardware also has a nice selection of fishing gear and worms. They are also the only vendor who can sell (or reserve) camping spots for the powered sites at Mountain View Campground (775-757-2305).

If you should decide to come to our reservation to fish, please contact us following your trip to report your efforts and success. Pictures of happy anglers and their catch are always welcome. Information on size, catch rate, and amount of time spent here is helpful when developing management plans for our reservoirs, also.
Angler Success
Fishing has been good, especially at Sheep Creek.  Fishing pressure has been light but those braving the cold water have been doing well.  angling from the bank as well as out on the lake has been productive.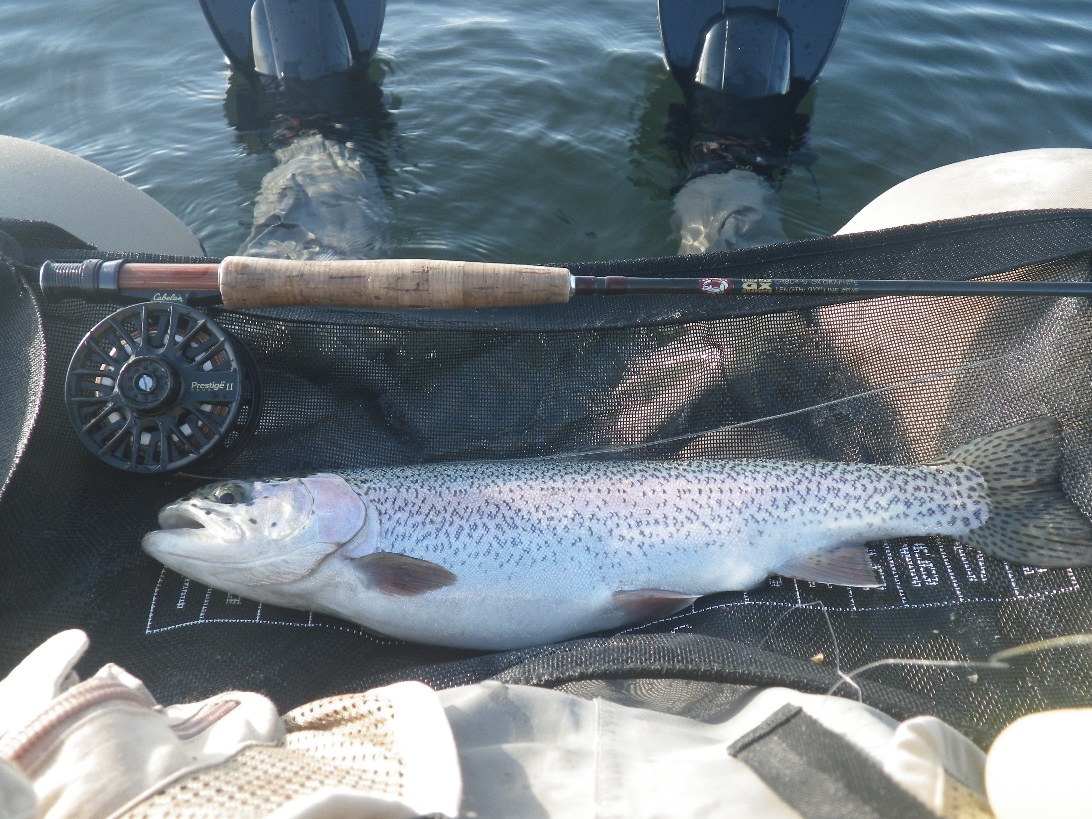 Weather
The forecast is calling for sporadic rain throughout the next week.  We are expecting spring temperatures with day time highs in the high 40's to low 50's and mid to low 30's at night.   For a more detailed forecast of weather conditions in Owyhee and the Duck Valley Indian Reservation,  please click the Weather Underground link provided here: (https://www.wunderground.com/cgi-bin/findweather/hdfForecast?query=89832).

Road Conditions

Road conditions accessing both Sheep Creek and Mountain View Reservoir are soft, but open.  As always, please be aware that variable weather conditions can make the roads difficult to travel.   As always travel with caution following any weather events.
Shoshone-Paiute Tribes
Fish, Wildlife & Parks Department
P.O. Box 219
Owyhee, NV 89832

Office: (208) 759-3246
Toll Free: (800) 761-9133
Fax: (208) 759-3248
Email: This email address is being protected from spambots. You need JavaScript enabled to view it.
http://www.shopaitribes.org/spfish